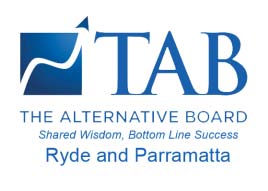 Yes, I want to know more about how you can help me achieve..
More sales and grow profit
Greater benefits from my hard work and business ownership
A greater sense of achievement and deliver a work/life balance
A culture that empowers my organisation and drives my personal vision
A systemised business to hold staff accountable and allows me more freedom
A strategic plan that is manageable and dynamic
Recruitment of great employees that can truly impact my business
The Alternative Board (TAB) is ranked the world's best coaching and advisory business and provides you with the opportunity to work with business people and an experienced facilitator who ALL have your best interests at heart.
Are you ready?
We want YOU to get maximum value from our system. If you are looking to improve your organisation's performance, achieve a better work-life balance and accept you don't have all the answers or the right answers, then fill in the form below for a FREE NO Obligation 15 min consult to see how you can benefit or simply email nigel@thealternativeboard.com.au or phone +61 418 600 174 to arrange an appointment.